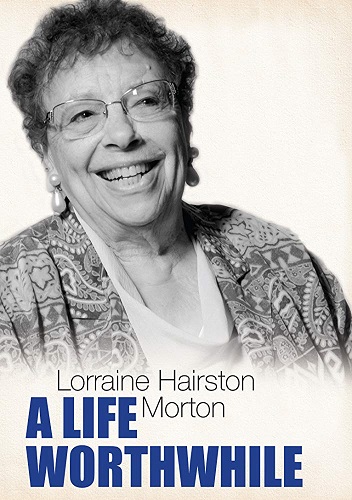 The Aging Well Film Night will feature the film "A Life Worthwhile," documenting the life of Evanston's own, first African American Mayor, Lorraine H. Morton. Space is limited. Seating is available on a first-come, first-seated basis. Please stay for a short discussion following the documentary.
A Life Worthwhile
Educator, Alderman, and Evanston's first African American Mayor, Lorraine Hairston Morton served the community for over 50 years, guided by a simple statement her father had passed down to her nearly half a century ago - ". . . only a life of service, is a life worthwhile". "A Life Worthwhile" is a new film by Shorefront Legacy Center, documenting and honoring the many accomplishments of Lorraine H. Morton. Using her own words and archival images, she shares her life's journey from Winston Salem, NC to Evanston, IL. Her amazing journey is illustrated with historic photos, video clips and interviews on her guiding principles and her unique way in navigating the societal constructs through Jim Crow, desegregation and governmental relationships.
Argentium Care is proud to be a collaborating sponsor for this event.