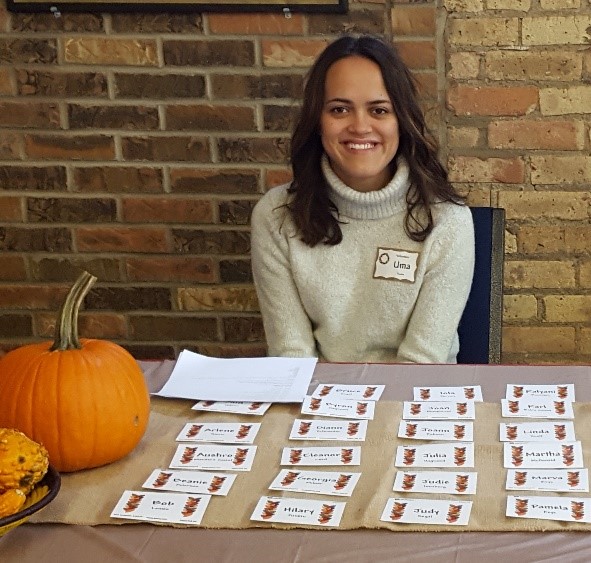 Uma is a Pre-Med student at Northwestern Student, Class of 2020, from Houston, Texas. She has been a Senior Connections visiting volunteer since December 2016. She also serves as our Northwestern student liaison to help her peers with their visits and be an extra support when needed.
Why did you want to become a Senior Connections visiting volunteer?
I wanted to become a Senior Connections volunteer because I believed that this organization has such a unique cause. I believe that senior members of the community are often disregarded; however, they have so much knowledge and wisdom to offer. I noticed previously that my own grandparents who don't live in the area had so much to say when I took the time to listen. I also wanted to find someone who wasn't a friend from school to become a part of my support system here in Evanston, and that is what my senior friend has become for me.
What is one of your favorite memories/memorable story with your senior friend?
One of my favorite memories is when this summer; Ms. M knew that I had been feeling lonely in Evanston without my family or friends. When I visited her, she made me Udon soup, tea and desert. She then made sure I was nice and full and that I was doing okay overall and her concern for me made me feel loved even when I was sometimes lonely during that time.
What have you learned from spending time with your senior?
I have learned how giving some people can be. Sometimes at school, I forget what it is like to have people who care for you deeply and want what's best for you and nothing in return, and that is what Ms. M reminds me every time I visit her. Also, I have learned how to be a better listener and how easy it can be to build a friendship with someone who might be completely different from yourself.