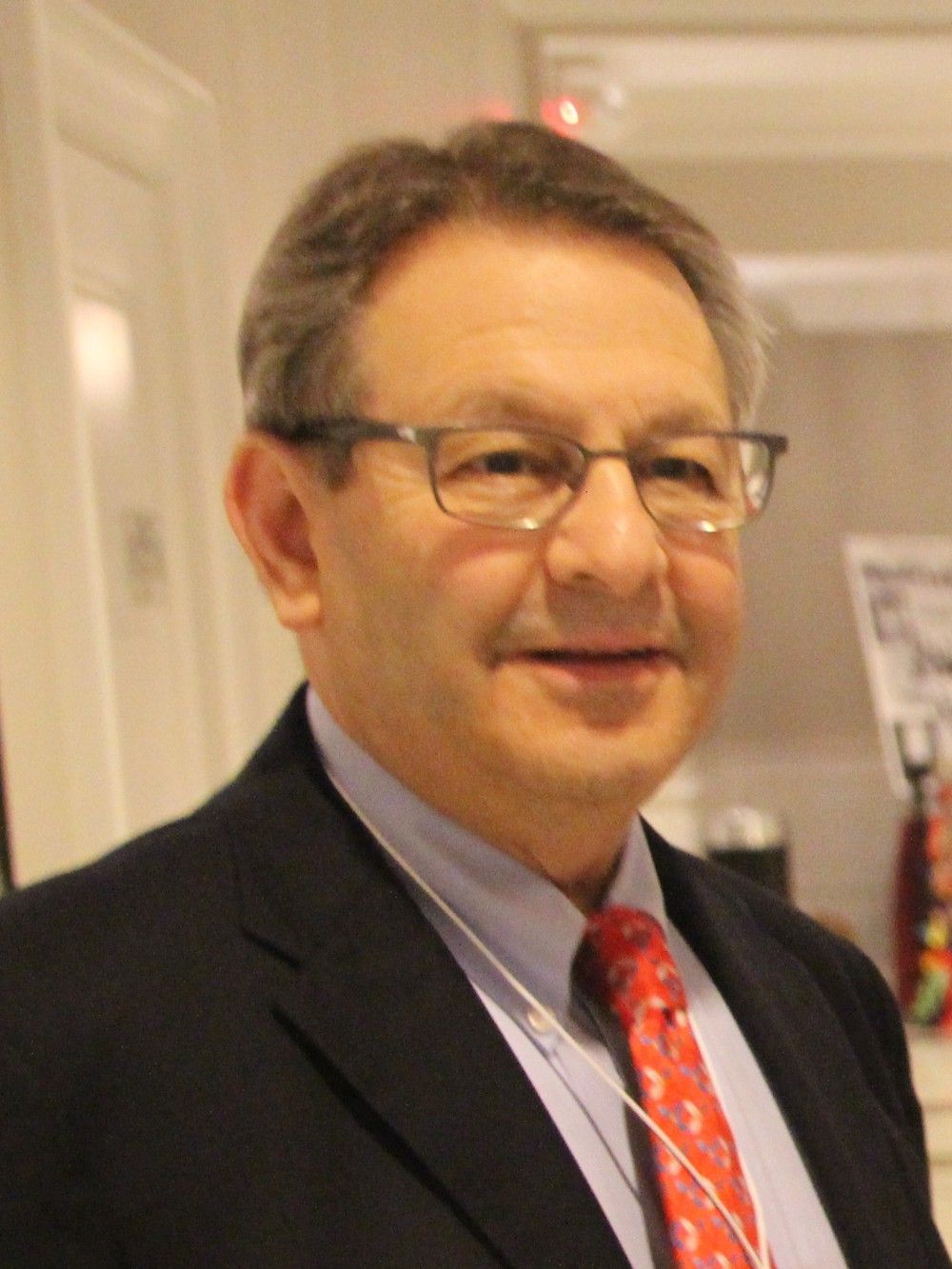 Meet George Lowman, SASI's Volunteer of the Month for March 2018
George Lowman has been teaching SASI's Tech Tutorials since 2014. Today, George and a cadre of volunteer co-instructors teach hundreds of tech classes every year. George frequently writes the curricula for classes, always keeping a focus on "how technology really can make lives better." George's passion for new technology and gadgets is always tempered by "Why? How is it useful?" George is the retired VP of Communications for GATX Corporation, a New York Stock Exchange company and the leading global rail car lessor.
George Lowman on SASI's Tech Tutorials:
SASI IN the Community and in CYBERSPACE:
SASI's mission is to support the efforts of older adults to remain in their homes: we make living easier! Most often this is achieved with one of SASI's two core programs: SASI Home Care where SASI employee caregivers assist people in a variety of way in their homes or Senior Connections, a program of SASI, which provides volunteer friendly visitors to socially isolated older adults. Both programs help people stay in their own homes, in our communities and retain control of their independence. But there's more.
SASI also sponsors many educational and community outreach programs for adults in the community. This includes FREE Tech Tutorials at local libraries and community centers, currently Evanston Public Library, Mallinckrodt Community Center (Wilmette Park District), Winnetka Public Library and events such as Evanston's upcoming Aging Well Conference.
In addition to the actual Tech Tutorials, SASI sponsors frequent "drop-in" sessions where people can come for one-on-one assistance on their computers, smartphones or tablets.
All programs offered and sponsored by SASI are offered free to the community—in 2017, SASI sponsored 100's of Tech Tutorial classes and drop-in sessions and will be doing the same in 2018.
WHY?:
Computers and related devices absolutely make it easier for everyone at home or out and about, regardless of where home may be and regardless of generation. In fact, according to a recent Pew Survey (http://www.pewinternet.org/2014/04/03/older-adults-and-technology-use/,) older adults are now adopting the use of computers, smartphone, tablets, and personal assistants faster than other groups and are benefiting from the confluence of easier to use equipment and better software. SASI is supporting older adults in embracing technology by making courses available that are relevant and accessible.
SASI's Tech Tutorials are not just to show somebody how to use a device or software; they are to provide skills that support independence and engagement. Plus SASI classes are fun!
The SASI AdvantAge:
SASI's Tech Tutorials are free. Many older adults are on fixed incomes. Just obtaining a computer, tablet or smartphone can be a significant investment, and spending money on on-going education can be an roadblock to learning. Even though our classes are free we provide a professional environment. SASI classrooms are comfortable way, venues are accessible, there is always nearby parking, etc. SASI classes are at a non-rushed pace and many classes have additional volunteer co-instructors to help keep you from getting lost during a class.
Not all learning is in a classroom setting, so we offer frequent one-on-one sessions to complement classes, again at no charge. We try to avoid the world "easy" when talking about computer skills. Even if a specific skill will become routine after one has done it several times, if you don't know how to do it or don't understand the exact steps, not only is it not "easy," it is in fact impossible. Our one-on-one sessions provide an opportunity for students to practice new skills or ask questions for computer issues that may, or may not, be related to a particular class.
Sometime having "paid" computer help is necessary, but we see so many examples where people spend more than the cost of a new device, to have a simple issue resolved. One of my co- volunteer instructors, Herb Goldstein, often says, "Because we are free, you always get your money's worth." Another way of looking at this is that is there is no downside to trying SASI's free services first, before you spend your money.
What Classes Can I Sign Up For?:
We focus on tablets and smartphones. Topics include: security and fraud preparedness, basic operations, general technology issues such as traveling with your devices, health apps, tips to using the camera on your phone, computer and device maintenance, and many other topics—some classes are in direct response to student requests. By clicking here you will accesses SASI's website calendar that lists upcoming classes. Check back often for new and updated classes.
We really do try and make this easy for everyone. The hardest step is just signing up—and it's not that hard! You need to register with the specific venue either by telephone or using their online sign-up forms. Registration information and course descriptions for each class are on the SASI website calendar listings. We would love to see you at an upcoming class!