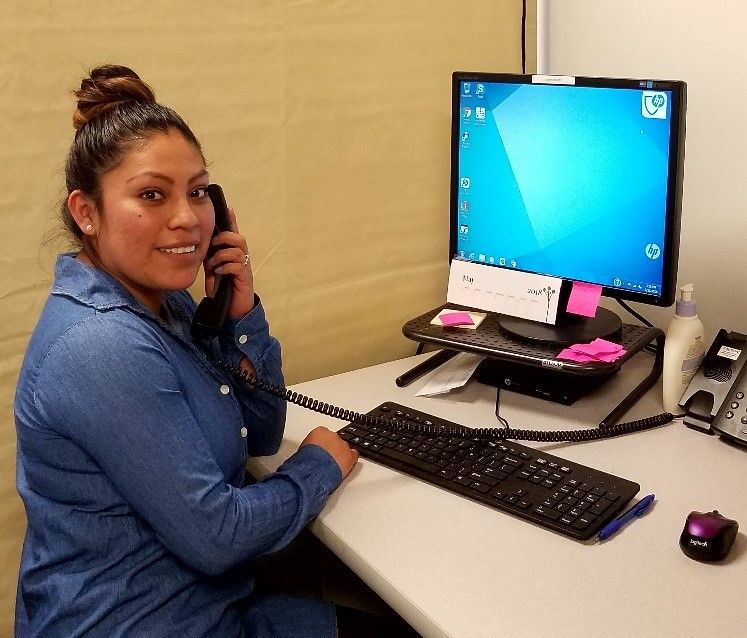 SASI is proud to announce Esther Vazquez as our Volunteer of the Month for May. Esther, a Gerontology Minor at Northeastern Illinois University, has been a SASI intern since January working with the Senior Connections program where she focused on socializing with Senior Connections participants. Her activities included one-on-one visits, managing SASI's weekly friendly call program, and assisting in the office. Esther is graduating this summer and plans to pursue a Master's degree in Gerontology.
Here are Esther's thoughts on the Senior Connections program and working with older adults:
Why did you want to intern at SASI?
Because I was interested in working with older adults. I believe that older adults are an import part of society, but often overlooked and I wanted to help make a change. My internship at SASI and working with the Senior Connections program was the perfect place of me! One of the goals of my internship was to socialize with an older adult— the Senior Connections program exceeded my expectations. Here, I was able to socialize with adults from different ages and different living situations. Interning at SASI and working with older adults was truly a life changing experience.
What is one of your favorite memories while interning at SASI?
One of my favorite memories while interning at SASI was working in the friendly call program. Specifically, when a woman, who had never talked much finally opened up and talked to me about herself and her family. Just having a conversation with her and listening her laugh made my day and has been one of the most rewarding memories I've had at SASI.
What have you learned from spending time with seniors?
I have learned that older adults are very friendly and that having a senior friend is having someone who truly cares for you. In addition, working with older adults has made me a better listener and has taught me that living one day at a time is the best way to enjoy life.