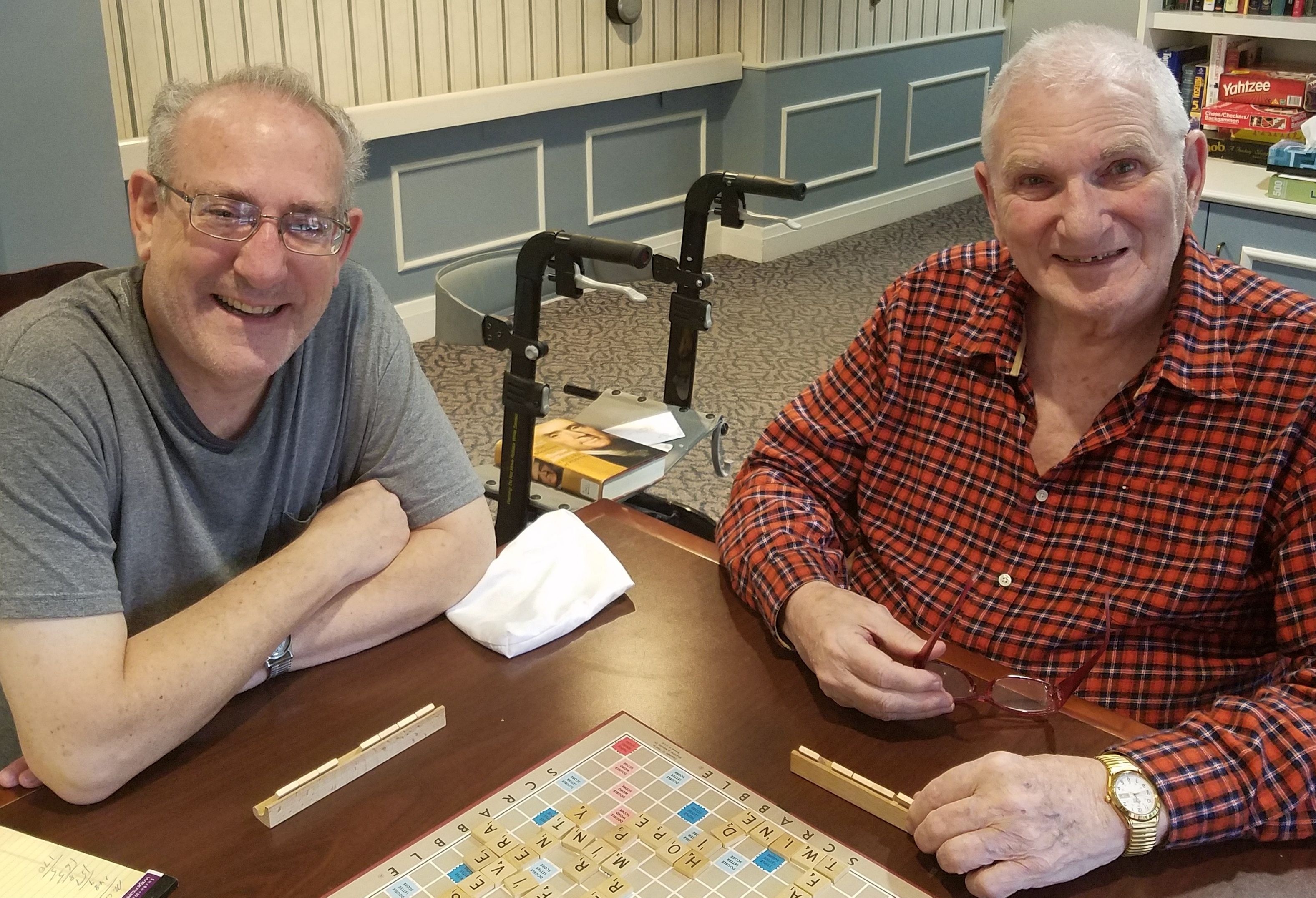 SASI Volunteer of the Month for September, 2018 - Michael Dorn
Michael Dorn has been a dedicated Senior Connections volunteer since 2015. For the past three years, he visits his retired astronomer friend, Eric, every week. They have formed an amazing friendship over the years. They often play a friendly game of Scrabble during their visits and discuss current events, history or literature. Eric looks forward to his weekly visit and says, "It's the highlight of my week!"
Why did you want to volunteer at SASI?
I believe, as so many others do, that the senior population, is often terribly neglected and, that fact, is a very sad one, to be sure. The truth is that the seniors of our country have so very much to offer. That said I felt that I could and should do whatever possible to bring some amount of joy to someone.  In so doing, I kept my own Grandma Rose, in mind, who taught me so much, and brought me so much joy. 
What is one of your favorite memories/memorable story with your senior friend?
I can only say that over time, we have talked about a number of subjects.  We have worked crossword puzzles, read and discussed poetry, and have been enjoying Scrabble, together, for quite some time. Eric is always reading something, and I admire his appetite for books.
What have you learned from your senior friend?
I believe that you can always learn something, from so many people, of all ages.  Eric demonstrates that age is just a number.  He is very sharp and keeps going strong. In spite of some physical setbacks, this very learned astronomer won't let those things get him down.