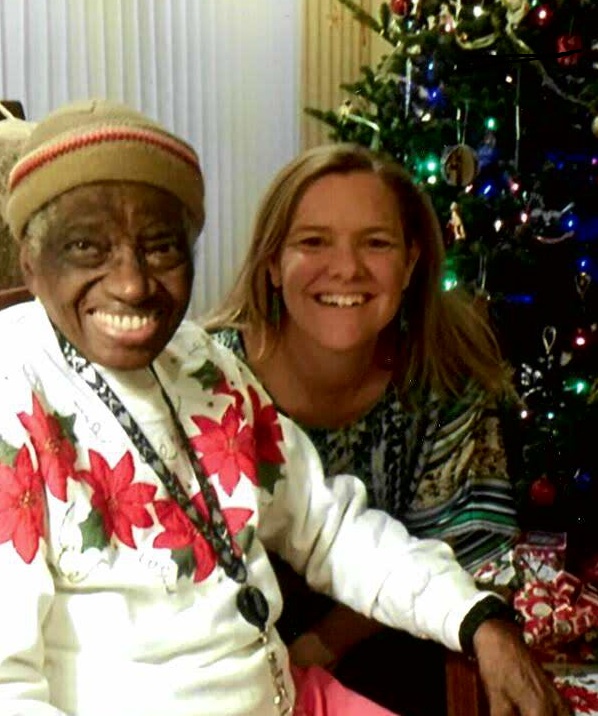 SASI Volunteer of the Month for December, 2018 - Kristina Otte
Why did you want to become a Senior Connections visiting volunteer?
I heard about Senior Connections from my brother Michael Otte, who was is a member of  SASI's Board of Directors. He talks about the great value of this program. I had been looking for a way to connect with a senior who could use some companionship and some help, as well as share stories with me about life.  I have gotten all this and more from my 'connection' with Miss Georgia!
What is one of your favorite memories/memorable story with your senior friend?
Miss Georgia came to our house last year for Christmas Eve and got to know my husband and girls, my parents, my brother's family and most especially my brother's 3-year-old daughter Georgia, or "Little Georgia," as we call her now.  We had a great night of singing carols around the piano, opening presents and eating delicious food and sharing stories.   We hope to do this again this Christmas Eve!  I also have heard the most amazing stories from Georgia about her childhood in 1930's and 1940's Atlanta in the time of extreme segregation. And stories about her life here in Chicago, working on improving the community around her: starting a community international garden in Rogers Park, her work on the Tenants' Bill of Rights, her work with various political figures like Jan Schakowsky and others.  She is a powerhouse, this Miss Georgia! 
What have you learned from your senior friend?
Georgia is an extremely positive person who keeps things in perspective. She is an amazing friend and keeps me positive as well.  The stories from her life that she has shared with me about her 94 years of life so far are truly amazing and worthy of a book!  I am honored to be her friend.