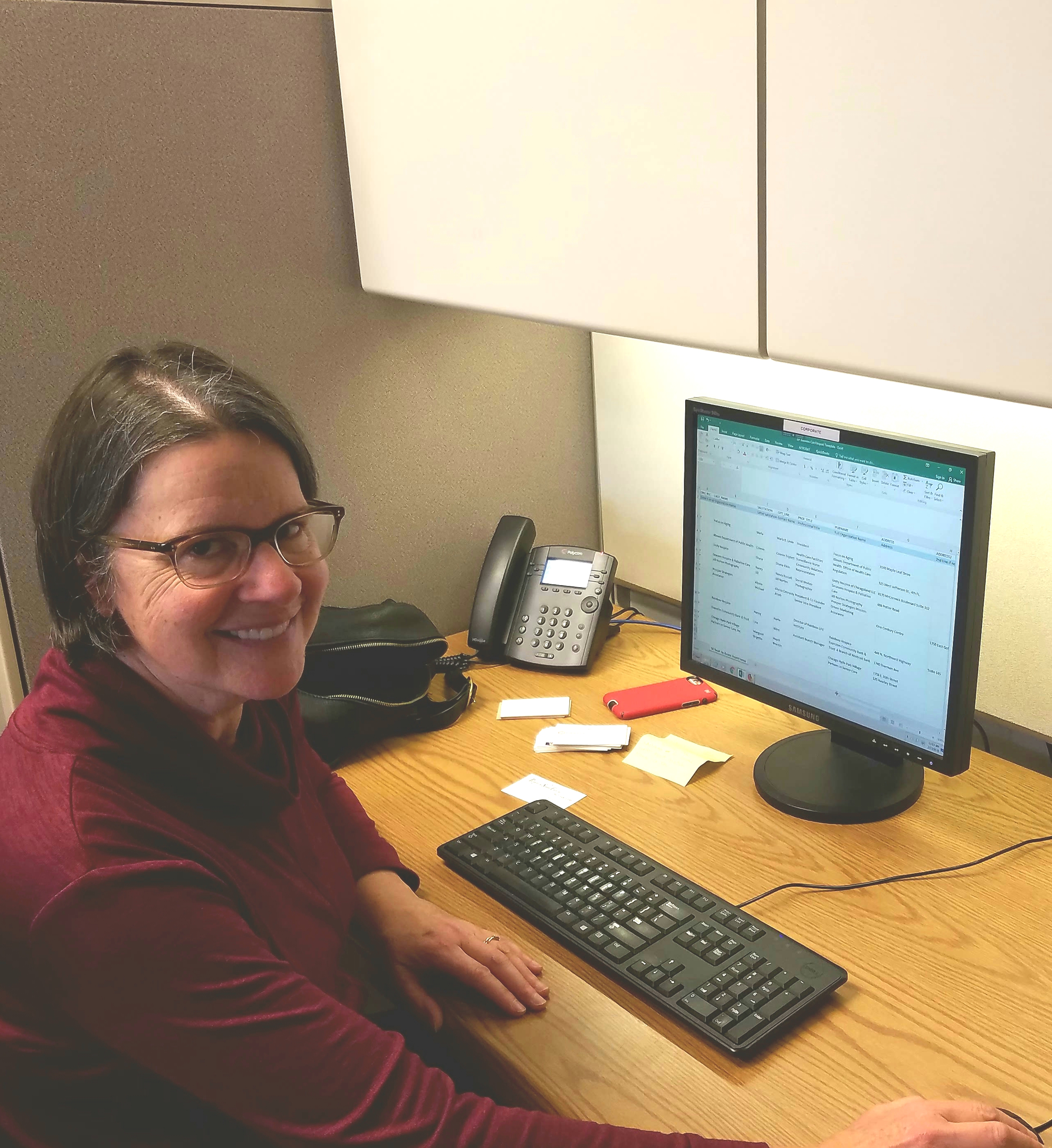 February 2019 - Diane Morrison
Diane has been a dedicated volunteer in the SASI office since 2017, shortly after moving here from Washington D.C. She came to us with a wealth of experience including technology implementation, budgeting, procurement and program management within a variety of Federal Government departments.  Diane jumped right in to help us out, and quickly became a great asset to our team. She assists our Development and Marketing team working on special projects and general office support as well as volunteering at our special events.
Why did you want to volunteer at SASI?
I appreciate the importance of home care and volunteer support since those services helped my father happily and safely live at home throughout his long struggle with Parkinson's disease. 
 What has been one of your favorite volunteer projects/events?
Helping SASI at the Ruby Slipper event because it gave me the opportunity to meet many of SASI's community supporters.
What have you learned from your volunteer experience at SASI? 
SASI team members create a "village" of caring support for the most vulnerable members of our community.   It is a privilege to be a part of the SASI team.