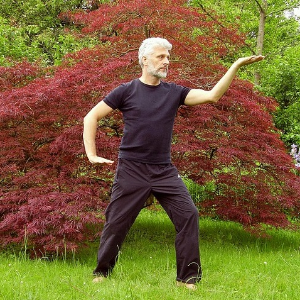 Remember when a fall wasn't scary because at most it meant a skinned knee and a bad bruise? Later we learned what a broken bone was, but still that meant a maybe getting a cast and how cool was that?
When did the idea of a fall become serious? Like many things in life –when we got older. If you are of a "certain age," a fall can be very scary and very serious.
First, why is a fall so serious? To start with there are too many. Over 800,000 people a year are hospitalized because of a fall, incurring costs over $50 million nationally. The most common damage is a hip fracture or brain injury! The most harrowing statistic? In the United States, every 20 minutes an older adult dies from a fall.
Why more falls as we age? There is a host of reasons. Some are preventable, or at least manageable, some are not:
Vision – Make sure your eyes are checked regularly. Wear your glasses or contacts if you need them.  
Medications- Talk to you doctor and your pharmacist about each prescription individually and in combination as to any side effects including possible effects on balance. This also applies to vitamins and supplements.
Lower body strength – If you don't regularly use those walking muscles your balance is bound to suffer. Start slow and be careful, but do go for a walk.
Poor Footwear or foot pain – Sensible shoes are more than sensible as we age.  They're mandatory.  They don't have to be ugly but they do have to fit correctly and allow you to walk without pain.
Everyday obstacles – Dangers include a loose rug at home or general clutter, broken sidewalks, ice and other slippery surfaces. We need to really watch where we are going. You can find many safety checklists including from the AARP. If you want someone to come in to your home, Argentium Care includes a safety assessment as part of each free assessment for our home care services.
Incorrect use of adaptive mobility devices– Remember, canes, walkers and wheelchairs (adaptive mobility devices) are to assist us.  None of these replace common sense and they don't preclude vision care or good footwear. Every year people end up in emergency rooms from incorrect use or fit of adaptive mobility devices. Work with your doctor, physical therapist or occupational therapist for the correct fit and use. Argentium Care knows this is important and recently provided specialized training for all our professional Home Care Aides on correctly assisting older adults who use adaptive mobility equipment. 
Chronic conditions – Many conditions like arthritis and Parkinson's influence our balance, sometimes severely. Work with your care team to help you navigate such changes. Don't hesitate to ask for help.
Gait Analysis – In addition to asking your doctor to review your medications for possible adverse effects on your balance you can ask for a gait analysis or a referral for one. An analysis may point out problems that can be addressed with therapy, adaptive equipment and/or orthotics.
Exercise - Don't underestimate the improvement that you may see with specific exercise or practices. Explore yoga, tai chi and better balance programs, and tell the instructor one of your primary goals is better balance. Explore offerings at senior communities and senior centers. Locally both Levy Senior Center and North Shore Senior Center regularly have strength/exercise/balance programs. Contact them for current offerings and schedule.
The National Council on Older Adults (NCOA) has many resources including a resource directory of evidence -based programs that support fall prevention.
More Resources:
Facts about falls from the Centers for Disease Control & Prevention (CDC)
Stopping Elderly Accidents, deaths & injuries (STEADI) has several downloadable resources for individuals and professionals.