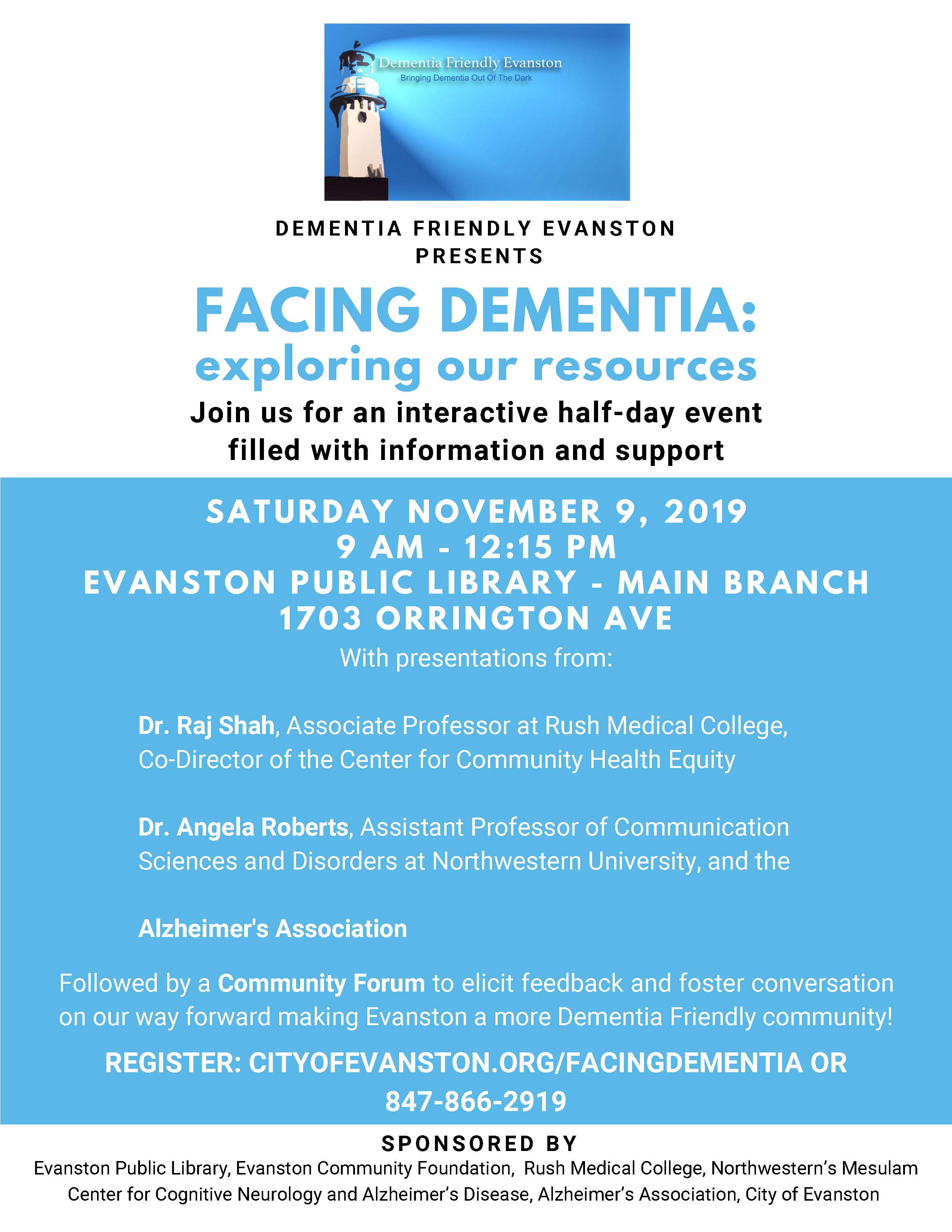 A note from the City of Evanston:
"Thank you so much for all of your continued support and interest in helping older adults in our community! The City of Evanston is truly fortunate to have such a strong network of caring individuals and organizations working hard to improve the lives of every Evanstonian.
We would like to invite you, your friends, family, colleagues, and constituents to an event entitled, "Facing Dementia: Exploring Our Resources," to be held Saturday, November 9, at the Evanston Public Library from 9 a.m. to 12:15 p.m.
This event will feature presentations and a community forum to explore issues and resources pertinent to those facing dementia in our homes and communities alike. We encourage you to share this information with anyone you feel might benefit from this event. We really need to hear from you about next steps to make Evanston truly "Dementia Friendly". 
Registration is now open! Simply call 847-866-2919 or register online. For more information, email us at: aging@cityofevanston.org
Hosted by Dementia Friendly Evanston